Volvo Group North America 2018 Wellness Expo
BOARDWALK TO WELLNESS
Volvo Trucks NA is excited to announce their upcoming "Board-game" themed wellness fair. Employees will come participate and engage with 50+ vendors with a game card. There will be several color coded areas of wellness: Nutrition, Fitness, Resources/Benefits, Mental/Behavioral Health, Complimentary Medicine, Medical treatment and disease management, and Alternative/Holistic Wellness (similar to complimentary) etc. Some may fit into several categories but will go in the one representing best the display for the event.
** Volvo has quite a few preferred vendors and benefit providers already confirmed to attend but are excited to add a number of new interactive vendors in the community they may not already have relationships with!  In addition, they would love to have a vendor or two willing to supply bags for the employees (1000) to use for collecting literature and other give-aways as they walk table to table.  If this is something you could contribute, please indicate this in the comments of your registration!**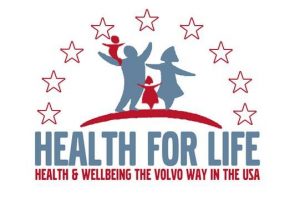 Volvo Group North America
Website
Volvo Trucks is one of the leading heavy truck and engine manufacturers in the world. Today, Volvo Trucks manufactures a broad line of on-highway and vocational Class 8 vehicles. Each new or used purchase is supported by a strong dealer network and by industry-leading parts and service programs to smooth your ride on the road to success.
Select how you pay:
Pay $62.50 Non-Refundable Registration Fee (no other fees apply if approved)
OR
It is FREE to register and participate in this Health Fair. REGISTER TODAY!
Pay $250.00 at the time of registration approval (Pay only if Approved).
FREE for Health Fair Members
Can't attend the event but would like to mail-in goodies? You can submit a registration to mail-in items (raffle prize, goodies/samples) for the employer to distribute at the event for you. If approved, non-members are charged a $5.00 fee and receives an email with the event contact name and mailing address. The messaging link is also activated so you may communicate directly with the employer.
Full Event Fee: (.75 per anticipated attendee – does not apply to Virtual Events) The Full Event Fee will only be charged to your credit card if approved by the employer to participate in their event. Free for Members
Non-Refundable Fee Pay the smaller non-refundable registration fee now, and should you be approved, you pay nothing further. However, if the employer declines your registration, you will not receive a refund.
Coupon Codes: If you have been provided a coupon code to register for an event, you will need to fill in registration details, then proceed to the billing section. Put the coupon code on box above the credit card information and submit registration.
Health Fair Membership
FREE to register and participate in health fairs held within membership contract period. Membership options can be found on your profile under the Membership tab.
Terms of Service
By Submitting Your Registration You Understand
Your registration for this event will be submitted directly to the employer for review. The employer will receive an email which includes your registration details and a link to your profile. Make sure you have fully updated your profile before registering.
You will be notified of the employer's decision via email. You may also review the status of a registration in the edit view of your profile within the Event Registrations tab.
All Employers are asked to provide each approved vendor the following:
Profile link distributed to each employee via the event announcement
Face-to-face interaction with the employees
Table and chairs (see table size above)
Linen, electricity, and extra floor space (if needed)
We can not guarantee the employer will provide all items above nor the anticipated attendance be accurate. We do ask that if you are not provided this after attending the event, take a moment to fill out the event survey to let us know.