5 Reasons Why People Don't Exercise
This May is National Physical Fitness and Sports Month. We know that exercise is such a crucial element to good health. However, approximately 70% of people in American are overweight and out of shape. Heart disease is still our number one killer and the average American spends five hours in front of a television screen daily. This wellness observance is an excellent time to promote fitness at any level and work to lessen those numbers. Here we will address some common reasons why people may not exercise and offer some suggestions to overcome them.
Reason #1. "I have no time to exercise."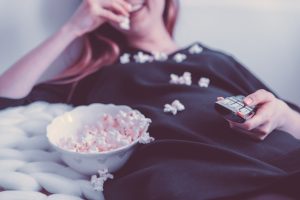 This is perhaps the most common misconception about exercise. Many of us have very busy, hectic schedules. But the reality is that what we make time for reveals our priorities. You may think you have no time to exercise, but do you have time for all the health complications that may come from a sedentary lifestyle?
Time is relative. Each of us has twenty-four hours in a day. Take a look at your daily calendar and make a note of what you actually do to fill each hour. You may not have time to devote two hours at the gym every day. However, nearly everyone has ten to twenty minutes a day. You can take a brisk walk on your lunch break or after dinner each night.
Often times we believe that if we can't do something the "right" way or invest in it the way we think we should, we can't do it at all. But if we truly understood the value of consistency over time, we would realize how even small efforts make a big difference. Where our health and fitness is concerned, 20 minutes a day of exercise can make all the difference in the world.
Reason #2. "I can't afford a gym membership or personal trainer."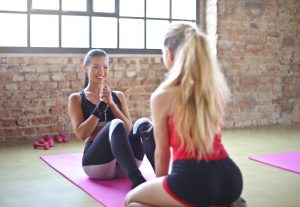 With technology being what it is today, you really don't need a gym membership to get in shape. You may still enjoy the social, community aspect of fitness. Join a Facebook group or on-line fitness group. Accountability is great, but it doesn't have to cost money. Even meeting up with a friend can be a great way to stay motivated and get healthy together.
There are plenty of workout videos for free on platforms like YouTube and Pinterest. Find your favorite fitness blogger to follow on Instagram for diet and exercise tips and programs. The number of resources is plenty, but that can also be overwhelming, especially to a beginner. Start small and go from there. Perhaps choose one workout plan or video to stick with first and then branch out as you progress in your fitness.
You don't really even need technology or a gym. Just get outside and move your body! Have a private dance party in your own bedroom, play a game of basketball, go for a swim. The main idea is just to get up and move every single day. Get your heart-rate up and build muscle. Your body will thank you for it.
Reason #3. "I have bad knees/back/other health issues."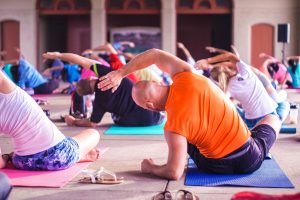 It's certainly a legitimate concern when you have underlying health issues that make it more challenging to exercise. However, it's only more detrimental to your health to let them stop you. Be sure to consult your doctor about what exercise may be beneficial to you. Do you have bad joints? Exercises like walking, the elliptical machine or swimming may be your best options. There are even some seated workouts available.
Don't hesitate to modify strength training exercises to fit your needs. When you are carrying a lot of extra weight, it can be difficult to perform certain exercises. Modification is a great way to get started. Gradually, as your fitness level improves, you may not need to modify. Many of your current health issues may even disappear as your habit of exercise increases your overall health.
Reason #4. "I have too much weight to lose. It won't make much of a difference."
It can be overwhelming to start an exercise program when you feel you have so far to go. Set small, incremental goals for yourself. Don't expect changes in your body overnight. Your main goal in creating a habit of exercise should be just that – creating a habit. Exercise is part of a lifestyle. Losing weight or gaining muscle can be great benefits, but they should always come secondary to your health.
Take it one day a time and celebrate what your body is capable of doing! When you exercise, it isn't to punish yourself for eating poorly. Exercise is a way to care for your body and your health.
Maybe you're already thin and think you don't need exercise. Thin does not equal healthy! Your heart and lungs still need exercise. Exercise is not about weight, but about health.
Reason #5. "I just don't like to exercise."
Maybe you genuinely just don't like exercise. That's fair! But if you don't like to do something, it is very easy to find reasons not to do it. If you don't like an exercise, don't do it! Find something you do like to do. Don't like running? Don't run. Simply walk or ride a bike. Take a dance class or take up yoga. You have plenty of options to choose from. Exercise can be fun! You just have to find the right fit for you. The more you enjoy it, the more likely you are to stick with it!
Visit our National Wellness Calendar to learn more about National Physical Fitness and Sports month.
Read our Wellness Blog on Promoting Observances in your workplace.