Managing Your Allergy Symptoms Naturally
Spring is in the air – and so is pollen. It's that time of year when seasonal allergies are at an all time high. Over the counter allergy medications help, but most of us prefer a natural remedy when we can find one. Sometimes OTC medications just aren't doing enough to relieve the severity of your symptoms. We have gathered some all natural ideas for you, but be sure to run them by your doctor to make sure they're the best options for your specific case.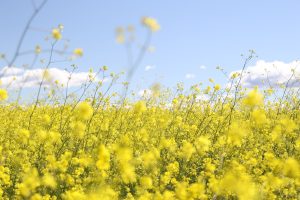 Your Body's Response to Allergens
Your body senses allergens as a foreign, negative agent that needs attacking! It produces proteins called "histamines" to get to work and eliminate the allergens from your body. These create symptoms in your body like itchy, watery eyes, runny nose, sneezing, scratchy throat even atopic dermatitis. Even though these symptoms are uncomfortable, it's evidence that your body is doing a good job!
What your body needs to ease these symptoms is anti-histamines and anything that reduces inflammation in the body. If we can reduce inflammation, we can reduce the severity of symptoms. There are plenty of natural agents that combat inflammation and we'll talk about several.
Reducing Inflammation
There are so many natural aids that deal with inflammation in the body. We're going to choose just a few to discuss here, but feel free to do your own research on other options you may have.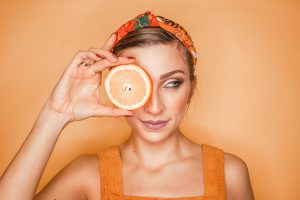 Vitamin C is everybody's favorite immune booster, but with good reason! It is one of the most powerful antioxidants, which is incredibly beneficial since allergies create oxidative stress in the body. It's also an excellent anti-inflammatory and 2 grams of vitamin C daily can act as an anti-histamine. Whether in supplement form or in your diet, make sure you're getting plenty of Vitamin C to start.
Bromelain is another popular anti-inflammatory. It's an enzyme found naturally in pineapple, but you can also find it in supplement form. It's been used as a treatment post surgery, and has been found especially helpful for inflammation in the sinuses.
Probiotics are essential for good gut health and gut health boosts your immune system. But where allergies are concerned, your immune system may be in "hyper-drive" or over reacting. Taking a good probiotic (They are not all created equal. Do your research and consult your doctor.) will help bring balance back to your immune system, reducing inflammation in the body and lessening the body's overactive immune response.
Milk Thistle & Turmeric are both great liver support. When your body is full of toxins, your liver is working hard and may struggle to eliminate allergens. This may make your allergy symptoms worse. Be kind to your liver by reducing your intake of fatty, fried foods, alcohol and sugar. Taking a supplement containing milk thistle and turmeric can be very beneficial for detoxing your liver and may lead to a decrease in your allergy symptoms.
Eliminating Allergens
We can't very well stay locked inside all day, every day and most of us don't want to. But there are some simple ways we can try to eliminate a few of the allergens that trigger symptoms, without lessening our quality of life.
Taking frequent showers, especially after spending extended time outdoors will help to wash away allergens that you are carrying on your body or in your hair. Vacuuming frequently and changing your pillowcase often can also help.
Change your air filter regularly. Invest in a dehumidifier to eliminate extra moisture that may be contributing to any mold or mildew growth in your home. You may also try an air purifier to help eliminate other airborne allergens and improve the overall quality of air that you breathe in your home. Many individuals have seen incredible differences in their allergies from the use of an air purifier.
Nasal irrigation by means of a nettipot or a simple saline spray have also proven very effective at relieving respiratory symptoms.  They can help to flush out any allergens residing in your nose and keep things moving along.
Exercise is A Cure All
Studies have shown that exercise has a profound effect on the reduction of allergy symptoms. Although, no one really knows why. One reason may be that it's a great stress reliever and less stress leads to less overall inflammation. Regardless, the benefits of exercise are so numerous, that you can only be better off by trying it.
Please visit our National Wellness Calendar for more information on Asthma and Allergy Awareness Month coming this May, as well as other Wellness Observances.