Halloween Safety Tips
Thousands of children around the country are counting down the days to October 31st. It's a holiday that rivals Christmas with the excitement it inspires. Although most of the spookiness is all in good fun, it's important to be aware of some very real dangers on Halloween night. Here are our best safety tips to ensure the worst thing you experience this Hallowed eve is too much candy.
Costume Safety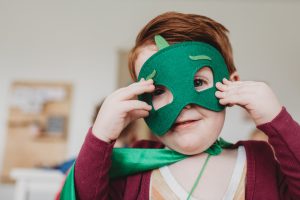 Make sure all your costumes are made from non-flammable or fire-resistant material. Pumpkins with lit candles inside can easily become a fire hazard.
Purchase costumes that fit well and won't drag on the ground potentially tripping someone. Wear comfortable shoes good for walking long distances.
Masks are lots of fun, but can make it difficult to see clearly. Reserve masks for the moment it's time to say "trick or treat". Removing them for walking from house to house is a safer option.
Wear reflective strips on costumes or carry flashlights or glow sticks. As the night gets darker, it becomes harder for motorists to see you.
Younger Children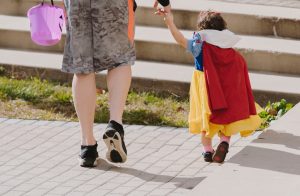 Never allow young children to trick or treat alone. Always keep a responsible adult with them.
Check candy for any choking hazards or strange looking candy.
Monitor candy intake. Feed them a filling, nutritious meal before the evening so they won't eat too much candy.
Keep to walking on the sidewalks, facing traffic. Hold little one's hands when crossing the street.
Children are more than twice as likely to be hit and killed by a moving vehicle on Halloween. Be aware of darting into the street or unsupervised children.
Older Children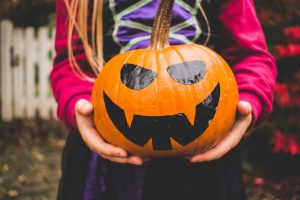 Work out an approved map for where they can trick or treat and come up with a specific time when they are to return home.
Caution children to only go to houses that are well lit. They should never enter a house or car to receive candy.
Children should always trick or treat in groups, never alone.
Teach them to cross at a crosswalk and never assume cars will stop and to be extra cautious when crossing the street.
Drivers
BE AWARE. Children and adults will be all over residential streets. If you're driving through, SLOW DOWN. Be alert. Most will be visible by some kind of reflective aid, but many will not.
New and inexperienced drivers should avoid driving on Halloween.
Use your headlights even at dusk to increase visibility from a distance.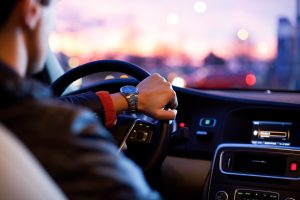 Let's decrease the number of injuries and deaths this year by following these simple safety tips. Go out and have a good time, but let your awareness of the danger keep you alert and your babies safe. For a detailed bullet point list of safety precautions, visit the resource listed on our Wellness Observance Calendar. Download your free copy today!