Volvo Group North America 2019 Holistic / Alternative Health Care Expo
VOLVO GROUP – HOLISTIC/ALTERNATIVE WELL BEING EVENT!
Volvo Trucks NA is excited to announce our first health fair event of 2019!  We understand the incredible value holistic and alternative health practitioners can bring to the well-being of our population. This Feb event will focus in on these resources that are available in and around the Triad area.  Our employees drive in from communities all around the Triad so we'll be selecting multiple vendors under any given category and we will be most interested in those with interactive offerings at their table. (games, models/visuals to touch/feel, screenings or assessments, use of video or activity, product/service sampling etc.) The focus of this health fair is ALL about alternatives to medical practices for healing, disease management and prevention of disease/pain/injury. Interest in mindfulness based or meditative approaches as well.
Normally Volvo has one annual very large health fair in the fall. In 2019 we plan to offer multiple, topic focused health fairs throughout the year. The goal being bi-monthly events. Some of you may be appropriate for more than one topic focus so please be on the look out for future announcements.
If you are a holistic or alternative/holistic health and wellness provider, or you have an approach to disease/prevention/pain/mental wellness, we invite you to submit your request to participate in our February event and help us be proactive in keeping our employees healthy, the natural way!!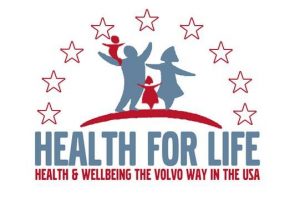 Volvo Group North America
Website
Volvo Trucks is one of the leading heavy truck and engine manufacturers in the world. Today, Volvo Trucks manufactures a broad line of on-highway and vocational Class 8 vehicles. Each new or used purchase is supported by a strong dealer network and by industry-leading parts and service programs to smooth your ride on the road to success.
Select how you pay:
Pay $43.75 Non-Refundable Registration Fee (no other fees apply if approved)
OR
It is FREE to register and participate in this Health Fair. REGISTER TODAY!
Pay $175.00 at the time of registration approval (Pay only if Approved).
FREE for Health Fair Members
Can't attend the event but would like to mail-in goodies? You can submit a registration to mail-in items (raffle prize, goodies/samples) for the employer to distribute at the event for you. If approved, non-members are charged a $5.00 fee and receives an email with the event contact name and mailing address. The messaging link is also activated so you may communicate directly with the employer.
Full Event Fee: (.75 per anticipated attendee – does not apply to Virtual Events) The Full Event Fee will only be charged to your credit card if approved by the employer to participate in their event. Free for Members
Non-Refundable Fee Pay the smaller non-refundable registration fee now, and should you be approved, you pay nothing further. However, if the employer declines your registration, you will not receive a refund.
Coupon Codes: If you have been provided a coupon code to register for an event, you will need to fill in registration details, then proceed to the billing section. Put the coupon code on box above the credit card information and submit registration.
Health Fair Membership
FREE to register and participate in health fairs held within membership contract period. Membership options can be found on your profile under the Membership tab.
Terms of Service
By Submitting Your Registration You Understand
Your registration for this event will be submitted directly to the employer for review. The employer will receive an email which includes your registration details and a link to your profile. Make sure you have fully updated your profile before registering.
You will be notified of the employer's decision via email. You may also review the status of a registration in the edit view of your profile within the Event Registrations tab.
All Employers are asked to provide each approved vendor the following:
Profile link distributed to each employee via the event announcement
Face-to-face interaction with the employees
Table and chairs (see table size above)
Linen, electricity, and extra floor space (if needed)
We can not guarantee the employer will provide all items above nor the anticipated attendance be accurate. We do ask that if you are not provided this after attending the event, take a moment to fill out the event survey to let us know.