HELP US GET OUR VOLVO TEAM MOVING MORE!
As we approach the beautiful weather of Spring and Summer, Volvo Trucks NA would like to get our employees moving more!  This event will include interactive activities like Corn Hole and Giant Jenga with special promotion of vendors in the triad that have a fitness component or support physical fitness or movement in some way.    Our employees drive in from communities all around the Triad so we'll be selecting multiple vendors under any given category and we will be most interested in those with interactive offerings and education at their table.
From gyms to yoga studios, cycling to martial arts, apparel providers to injury support, we invite you to submit your request to participate in our April event to ensure our team is knowledgeable of resources they can take advantage of to help them move more!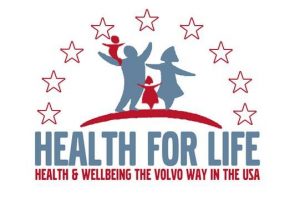 Wifi Available: Yes
Food Provided to Vendors: Yes
Food Provided to Employees: Yes
Can Vendors Sell Products During Health Fair? No
Table Size: standard
Outside Event: No

Your registration for this event will be submitted directly to the employer for review. The employer will receive an email which includes your registration details and a link to your profile. Make sure you have fully updated your profile before registering. You will be notified of the employer's decision via email.
Fees
Fee Details
• Pay the non-refundable registration fee ($37.50) at the time of registration and pay nothing more if your registration is approved
or
• It is FREE to register and participate in this Health Fair. REGISTER TODAY!• Pay nothing now and if approved, your card will be billed the above event fee ($150.00)
Approved Exhibitors Receive
• Face-to-face interaction with the full-time insured employees
• Table and chairs (see table size above)
• Linen, electricity, and extra floor space (if needed)
Photos
About The Host
Website
Volvo Trucks is one of the leading heavy truck and engine manufacturers in the world. Today, Volvo Trucks manufactures a broad line of on-highway and vocational Class 8 vehicles. Each new or used purchase is supported by a strong dealer network and by industry-leading parts and service programs to smooth your ride on the road to success.
Registered Providers
Mail Samples/Supplies Providers
No Registrations Yet